MACHINES & EQUIPMENT > GELATO & ICECREAM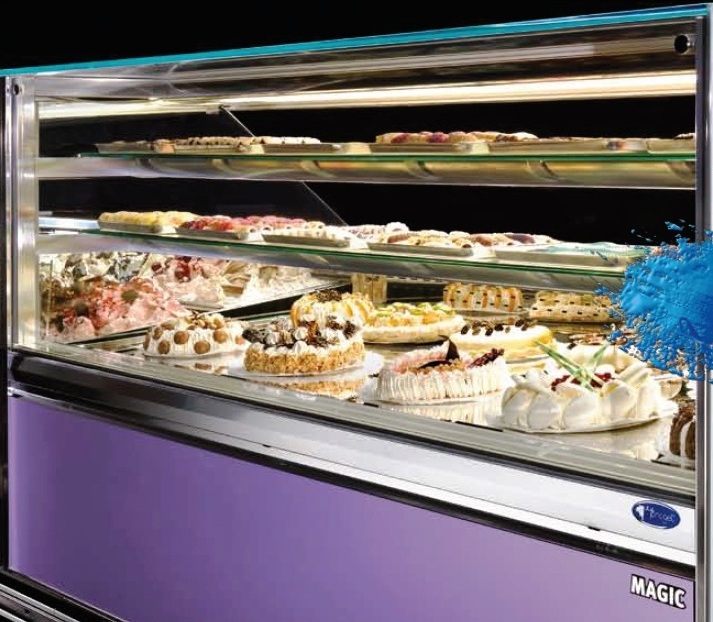 Product Code: Magic 1600mm

Price per pack: 54300AED /-
Quantity :

Production Kg / Hour :
Cycle Capacity / Kg :
Magic 1600mm
Design and technology for a display case that guarantees total and ideal visibility of the product from all sides. Marked line with maximum impact: a magical solution, perfect for ice cream parlours, confectionery shops and hot and cold gastronomy shops. Magic ensures flexibility thanks to the combinations of its individual modules.
Size: L1096 x W1120 x H1220 / 1.3KW / 400V / 50Hz.

Related Product
No, Related Products Here.
Welcome to Special Gourmet International
Special Gourmet International Gen. Trd LLC is a professional distributor of Food Stuff and Hotel and Catering Kitchen Equipment for renowned European brands in the hospitality industry. Our products are mainly classified under 3 categories:
1] HOTEL & RESTAURANT KITCHEN, PASTRY & BAKERY EQUIPMENT SUPPLIES
2] FOOD INGREDIENT (F&B
3] CONCEPT SMALL BUSINESS SUPPORT
Welcome to a World of Excellence!
Only the finest ingredients for your delicate creations…
Whether you are a Chocolatier, a Confectioner, a Baker or a Pastry Chef;

Whether you work in Dairy, Ice-Cream & Desserts, Sugar & Chocolate Confectionary, Biscuit & Bakery, Breakfast & Snacking;


You can do more with our Chocolate, Fillings & Cocoa related
products, our Pastry & Bakery ingredients, our Decoration &
Accessories, and our specialized Machinery.