All those looking for Soft Serve Yogurt in Dubai can make contact with Special Gourmet International Gen. Trd LLC. We are counted amid the leading Food Ingredients Distributors in UAE. We are renowned for sourcing the specially prepared, very Soft Serve Yogurt from the leading producers and make it available in required quantity. Being a quality driven organisation, Special Gourmet International strictly adheres to the HACCP standards and thus procures, stores, packages and distributes its offering in a professional manner. Besides, we can process bulk orders from buyers all over the Middle East & Africa.
SOFT SERVE YOGURT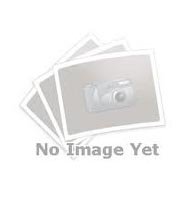 Price per pack: 75AED /-
Quantity : 1.5 Kg

Dosage Grs / Process : Supersoft 1500 grs + sugar 1300/1600 grs + whole liquid milk 10/12 litres COLD
Welcome to Special Gourmet International
Special Gourmet International Gen. Trd LLC is a professional distributor of Food Stuff and Hotel and Catering Kitchen Equipment for renowned European brands in the hospitality industry. Our products are mainly classified under 3 categories:
1] HOTEL & RESTAURANT KITCHEN, PASTRY & BAKERY EQUIPMENT SUPPLIES
2] FOOD INGREDIENT (F&B
3] CONCEPT SMALL BUSINESS SUPPORT
Welcome to a World of Excellence!
Only the finest ingredients for your delicate creations…
Whether you are a Chocolatier, a Confectioner, a Baker or a Pastry Chef;

Whether you work in Dairy, Ice-Cream & Desserts, Sugar & Chocolate Confectionary, Biscuit & Bakery, Breakfast & Snacking;


You can do more with our Chocolate, Fillings & Cocoa related
products, our Pastry & Bakery ingredients, our Decoration &
Accessories, and our specialized Machinery.