The Sephra Caramel Fondue Dubai offered at Special Gourmet International Gen. Trd LLC is exclusive, in terms of both taste and richness. This rich decadent concoction is guaranteed to work your senses into an overdrive. As delicious as any chocolate fondue, the buttery Sephra Caramel Fondue is a treat for the eyes as well as the taste buds, which means that it looks as good as it tastes. Made to the right consistency, the Sephra Caramel Fondue is a must-have for places like restaurants, eateries, and other food joints, which hope to draw in as many customers as possible.
SEPHRA CARAMEL FONDUE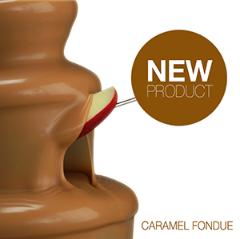 Price per pack: 320AED /-
Quantity : Weight: 10.

Welcome to Special Gourmet International
Special Gourmet International Gen. Trd LLC is a professional distributor of Food Stuff and Hotel and Catering Kitchen Equipment for renowned European brands in the hospitality industry. Our products are mainly classified under 3 categories:
1] HOTEL & RESTAURANT KITCHEN, PASTRY & BAKERY EQUIPMENT SUPPLIES
2] FOOD INGREDIENT (F&B
3] CONCEPT SMALL BUSINESS SUPPORT
Welcome to a World of Excellence!
Only the finest ingredients for your delicate creations…
Whether you are a Chocolatier, a Confectioner, a Baker or a Pastry Chef;

Whether you work in Dairy, Ice-Cream & Desserts, Sugar & Chocolate Confectionary, Biscuit & Bakery, Breakfast & Snacking;


You can do more with our Chocolate, Fillings & Cocoa related
products, our Pastry & Bakery ingredients, our Decoration &
Accessories, and our specialized Machinery.