GELATO & ICE CREAM INGREDIENTS > NO FATS AND SUGAR ADDED"DOUBLE ZERO"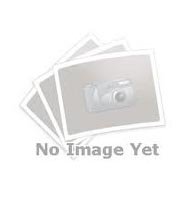 Product Code: 113081-DOPPIOZERO LEMONKREM

Price per pack: 65AED /-
Quantity : 1.1 Kg

Dosage Grs / Process : 1 bag + 2 litres water cold/hot water
113081-DOPPIOZERO LEMONKREM
Hypocaloric powder base (90/95 kcal x 100 grs) without added fats and sugars.
Related Product
No, Related Products Here.
Welcome to Special Gourmet International
Special Gourmet International Gen. Trd LLC is a professional distributor of Food Stuff and Hotel and Catering Kitchen Equipment for renowned European brands in the hospitality industry. Our products are mainly classified under 3 categories:
1] HOTEL & RESTAURANT KITCHEN, PASTRY & BAKERY EQUIPMENT SUPPLIES
2] FOOD INGREDIENT (F&B
3] CONCEPT SMALL BUSINESS SUPPORT
Welcome to a World of Excellence!
Only the finest ingredients for your delicate creations…
Whether you are a Chocolatier, a Confectioner, a Baker or a Pastry Chef;

Whether you work in Dairy, Ice-Cream & Desserts, Sugar & Chocolate Confectionary, Biscuit & Bakery, Breakfast & Snacking;


You can do more with our Chocolate, Fillings & Cocoa related
products, our Pastry & Bakery ingredients, our Decoration &
Accessories, and our specialized Machinery.