MACHINES & EQUIPMENT > JUICE MACHINES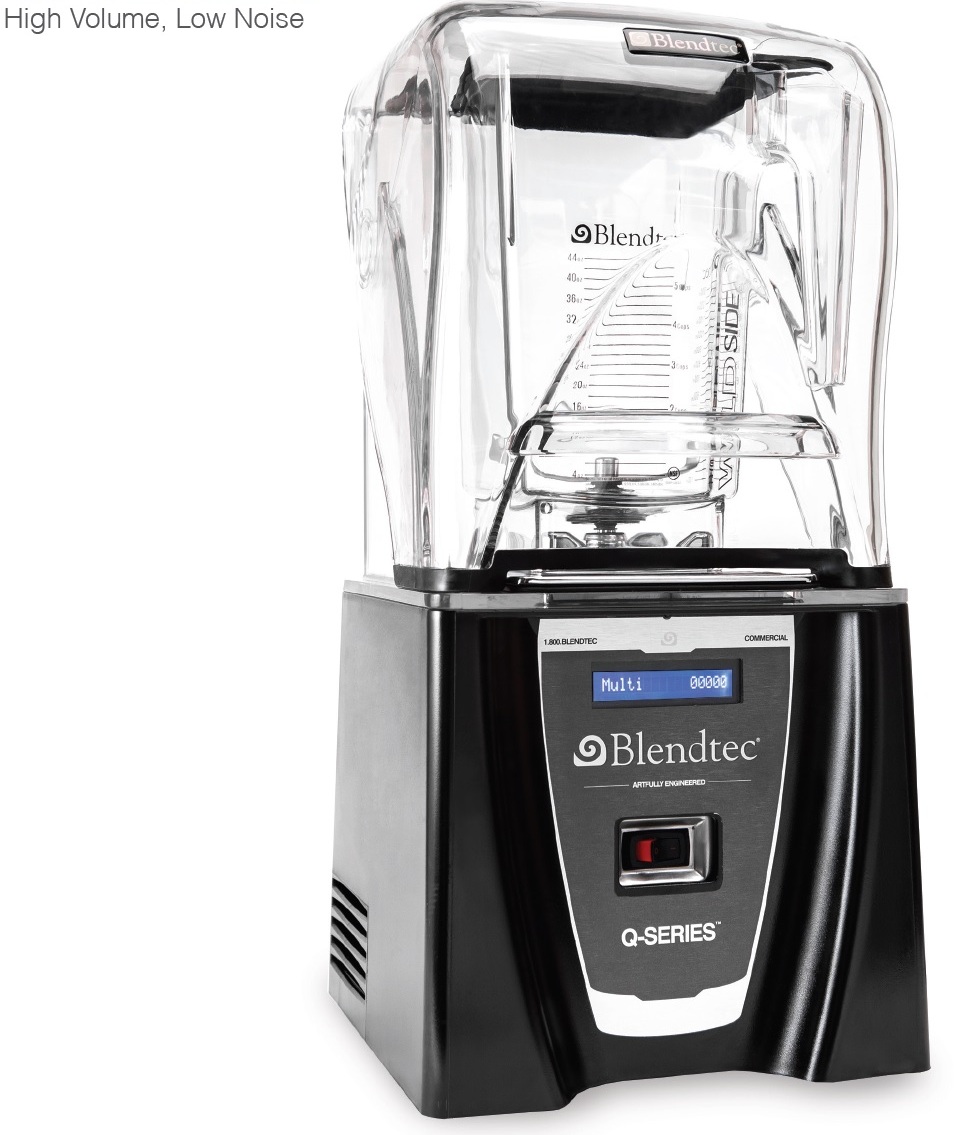 Product Code: BLENDTEC CB3 Q SERIES BLENDER

Price per pack: 4200AED /-
Quantity :

Production Kg / Hour :
Cycle Capacity / Kg :
BLENDTEC CB3 Q SERIES BLENDER
Speaks softly, carries a big motor.
The Blendtec Q-Series is quieter than similar blenders but is
packed with industry-leading performance. Which means fewer
limits to profitable menu offerings.
Noise? What noise?
Why drown out the ambience with an obnoxious blender?
The Q-Series is quieter to operate, so your customers can enjoy
the atmosphere that draws them to your shop in the first place.
Power, speed, consistency.
A powerful motor and simple, one-touch operation mean
the Q-Series serves up recipes more quickly, easily and
consistently than competitors' blenders.
Safety first.
An optional safety feature automatically shuts off the blender
when the sound enclosure is raised. So your employees stay
safe, and your business day goes off without a hitch.
Standard Features
POWER
CONTROL
QUIET
VERSATILITY
Additional Options
– Can be used right out of the box with the included housing
– Can also be installed directly into your counter-top
– Compatible with Blendtec's patented FourSide™, WildSide®
Related Product
No, Related Products Here.
Welcome to Special Gourmet International
Special Gourmet International Gen. Trd LLC is a professional distributor of Food Stuff and Hotel and Catering Kitchen Equipment for renowned European brands in the hospitality industry. Our products are mainly classified under 3 categories:
1] HOTEL & RESTAURANT KITCHEN, PASTRY & BAKERY EQUIPMENT SUPPLIES
2] FOOD INGREDIENT (F&B
3] CONCEPT SMALL BUSINESS SUPPORT
Welcome to a World of Excellence!
Only the finest ingredients for your delicate creations…
Whether you are a Chocolatier, a Confectioner, a Baker or a Pastry Chef;

Whether you work in Dairy, Ice-Cream & Desserts, Sugar & Chocolate Confectionary, Biscuit & Bakery, Breakfast & Snacking;


You can do more with our Chocolate, Fillings & Cocoa related
products, our Pastry & Bakery ingredients, our Decoration &
Accessories, and our specialized Machinery.